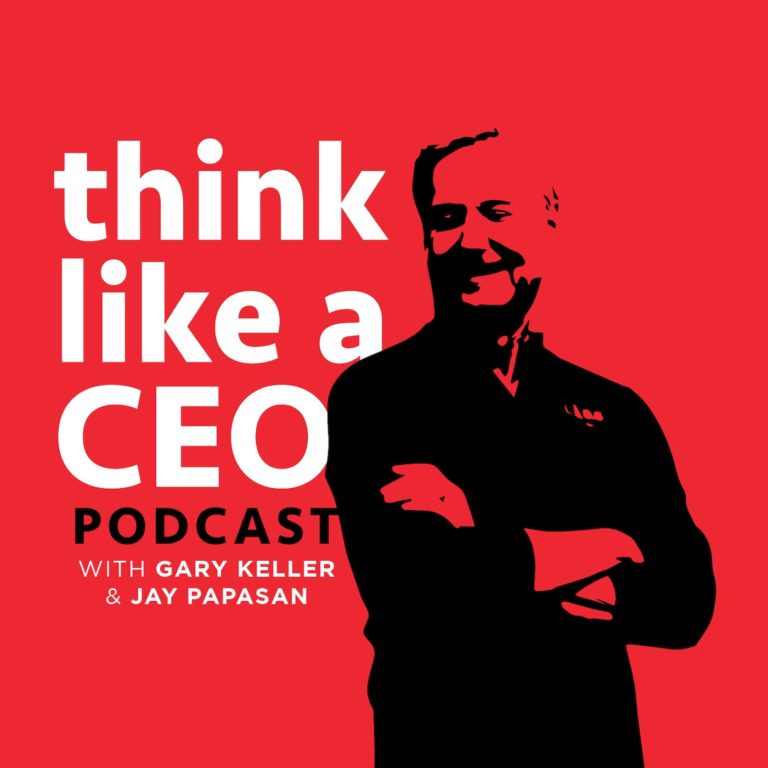 Think Like A CEO with Gary Keller & Jay Papasan
Gary Keller went from aspiring rock musician to leader of one of the most innovative companies in real estate. Think Like A CEO weaves a narrative of the business and life lessons, including developing business strategies, hiring the right people, and developing a culture that truly puts people first.
Bonus Episode II: The 7 Traps Between You and Financial Wealth
To help listeners reach their wealth goals even faster, "Think Like a CEO" is publishing this live recording of Gary's and Jay's Wealth Building Session from Keller Williams' annual conference, Family Reunion. Whether you missed out on the event or you just want to hear it again, this bonus episode is sure to provide the insights you need to achieve your financial dreams.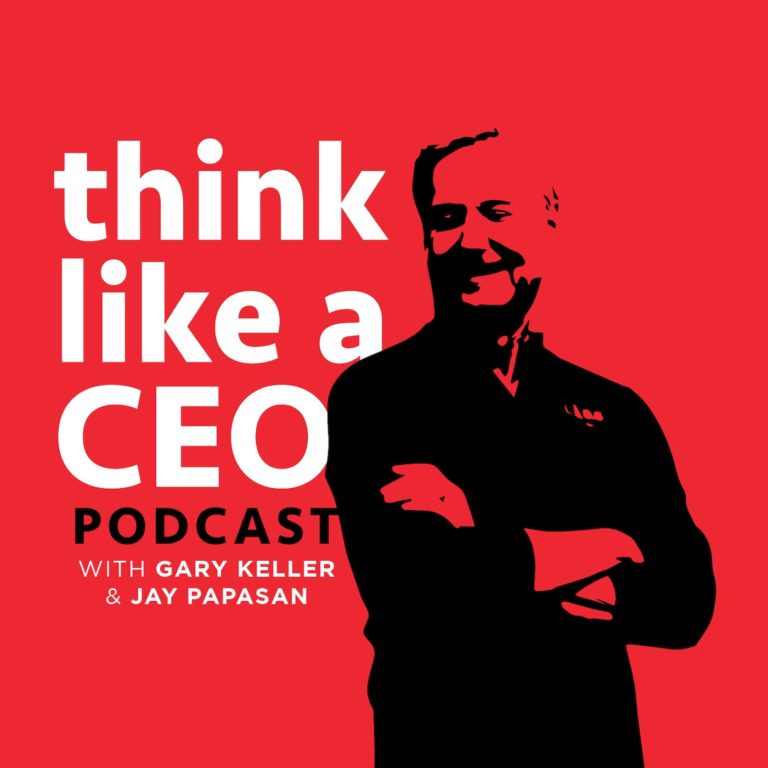 Search Results placeholder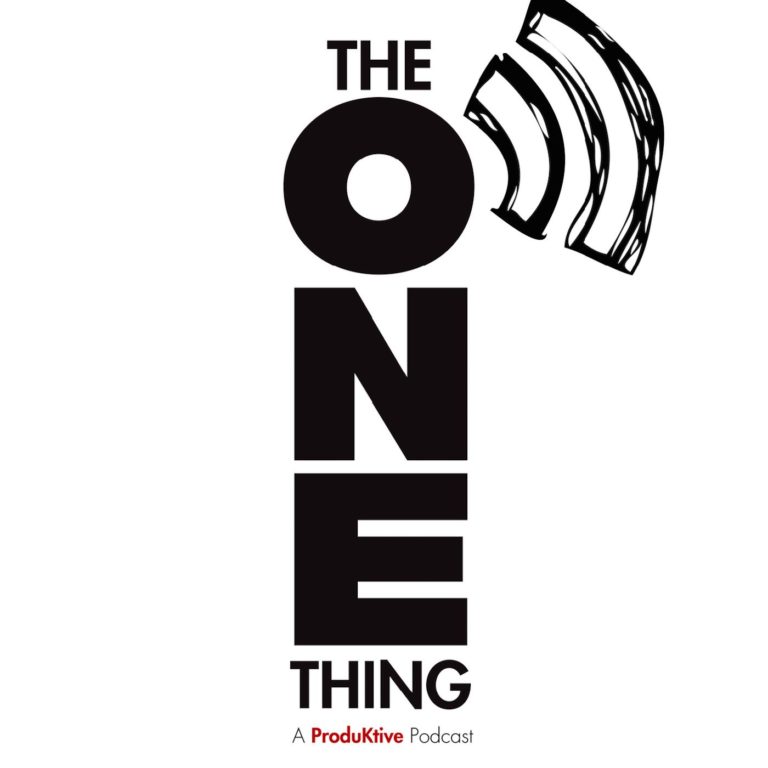 The ONE Thing with Geoff Woods
Discover the surprisingly simple truth behind extraordinary results. Learn how the most successful people in the world approach productivity, time management, business, health and habits with The ONE Thing. A ProduKtive® Podcast.
Mastering the Art of Asking Questions with Abe Shreve
If you really want to live The ONE Thing purposefully, there are three commitments you have to make: you have to choose to follow the path of mastery; to move from entrepreneurialism to having purpose; and to live the accountability cycle.The first two, alone, will change everything. Following the path of mastery and moving to a life of purpose in just one area will make everything else easier — and that area is the ability to ask questions.Most of us artificially impose a ceiling over what's possible without even realizing. It's a simple mistake we make by telling people what to do and giving them answers instead of taking the opportunity to ask questions, ourselves. Developing the habit of asking questions instead of giving answers is a journey to understanding the difference between a productive line of inquiry and simply shutting down communication.Abe Shreve has been on his own path of question mastery and he's going to walk us through how we can solve some of the biggest challenges we face by asking questions as leaders. He'll teach us how to ask questions that expand the very nature of what is and isn't possible.This is a path of mastery. It doesn't end, but the journey, itself, is valuable. You can start by simply grabbing a pen and paper and writing down questions every day. If you want to take on our 66 day question challenge, join our community at
the1thing.com/habits
.To learn more and for the complete show notes, visit:
the1thing.com/podcast
.In this episode, you will learn…
[05:00] The challenges that would be solved by asking great questions
[09:30] What happens when you don't know how to coach through questions
[15:33] What a quality question is and isn't
[28:59] Asking questions for the benefit of others
[38:18] What you can do to ask great questions
Links & Tools From This Episode
MeetOtis.com/one
.—Getting things done is a challenge everyone struggles with.One way to tackle that is to make sure you have the right tools for you and your computer. That means having the right apps. The problem is, not all apps do what they promise. It's easy to install a bunch of apps, sign up for accounts, and then leave them unused. Setapp is on a mission to help users get more done by curating and recommending the right apps for you so that you can focus on your work.Go to
setapp.com
to try it free for a week. Plans start at as low as $9.99/mo.—Right now, we cannot be overwhelmed. We have to work to keep our loved ones safe and protect communities. We have to work to stay strong, to stay connected, to stay focused. We have to work to inspire, to innovate, to build new solutions. But for all of this to work, we have to work together. ZipRecruit works to connect employers and people every day.Visit
ziprecruiter.com/worktogether
to find out more.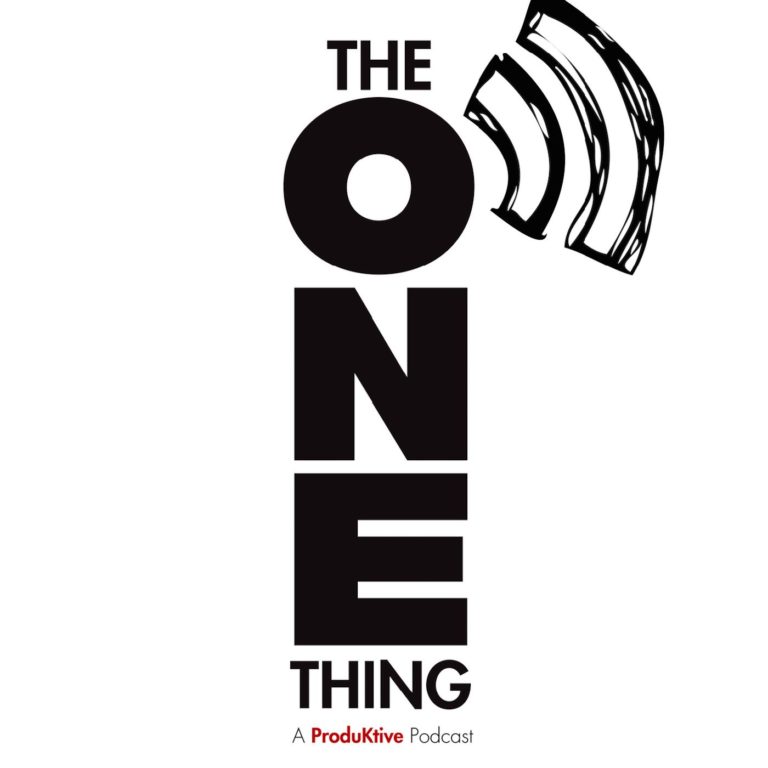 Search Results placeholder